Nonprofit
Services to Nonprofit Organizations
The leaders of nonprofit organizations, due to their varying fields of services and stage of development, require solutions that are customized to meet their needs. Our firm offers a deep and robust set of services which can be delivered on-site or even remotely.
As nonprofits struggle to find a stable base in an uncertain world, Executive Directors are challenged to bring their boards along and boards are challenged to know enough about the work of the organization to contribute meaningfully. If you are tired of board retreats that result in endless rolls of flip chart paper and strategic plans that are neither strategic nor planful nor used, we can help. learn more
The nonprofit sector is shrinking for the first time in history. Hundreds of organizations are being forced to do more with less. Now is the time when organizations must learn to partner, to share resources, and to face these challenges together. learn more
A powerful training program can galvanize leadership, teach staff critical skills, and support organizational change. Fio Partners offers a rich selection of courses to choose from. learn more
Does it work? Did we make an impact? How do you know? Decision making in challenging times requires an objective information base. Fio Partners can help create that base. learn more
Next
Client Examples: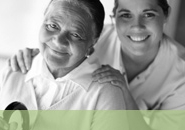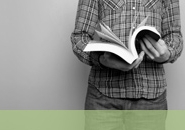 Featured Product
Strategic Growth Guide
How do you know where to invest your capacity building resources? Fio Partners Strategic Growth Guide is a standardized assessment tool that will help you determine how to get to the next level of your organization's evolution.
Free
let's get in touch