Firm Friends
When the situation calls for a category or depth of expertise outside of our core competencies, we don't hesitate to phone a friend. Luckily, we've encountered some brilliant peers along the way. We are happy to either bring them into an engagement as a trusted advisor or even refer our clients to them for the additional supports they need.
​Diversity, Equity, and Inclusion

Founded in 1984, VISIONS, Inc. is a non-profit training and consulting organization, specializing in diversity and inclusion. Our mission is to empower the creation of environments where differences are recognized, understood, appreciated, and utilized for the benefit of all through both time-tested and innovative training and tools, public advocacy, and consulting models addressing the personal, interpersonal, cultural, and institutional levels.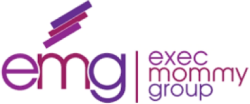 Joelle A. Murchison combines her passion and expertise in education, equity & inclusion, and communications in her work as the Founder & Principal of ExecMommyGroup LLC (EMG), an inclusion, leadership and coaching consulting practice. A career diversity and inclusion champion, Murchison, a graduate of Brown University, Harvard Graduate School of Education and Syracuse University's Newhouse School of Public Communications, also currently serves as an adjunct faculty member at the University of Connecticut School of Business.


Financial Management

Fiscal Management Associates (FMA) offers financial advisory services and practical tools to help nonprofit leaders surmount challenges and navigate significant decisions. From offices in New York, Chicago, Oakland, and Providence, and Washington, DC, FMA provides services in three major categories: Consulting and Advisory Services, Outsourced Solutions, and Training and Coaching.
Brand & Design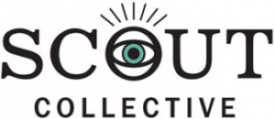 Scout Collective builds meaningful brands for human services organizations and social good initiatives. We're strategists and creatives who venture deep into the worlds of our clients and their audiences while retaining the advantage of an outside perspective. Our talented team uses design, technology, data, and communication tools to articulate organizational identity, increase visibility, connect those in need to resources, and move people to action. Inspiring folks to be a part of your journey requires a unique blend of planning + purpose + passion + persistence. We can help you find your way.