November 2nd Event - Leadership Matters
by Anne Yurasek on September 25, 2017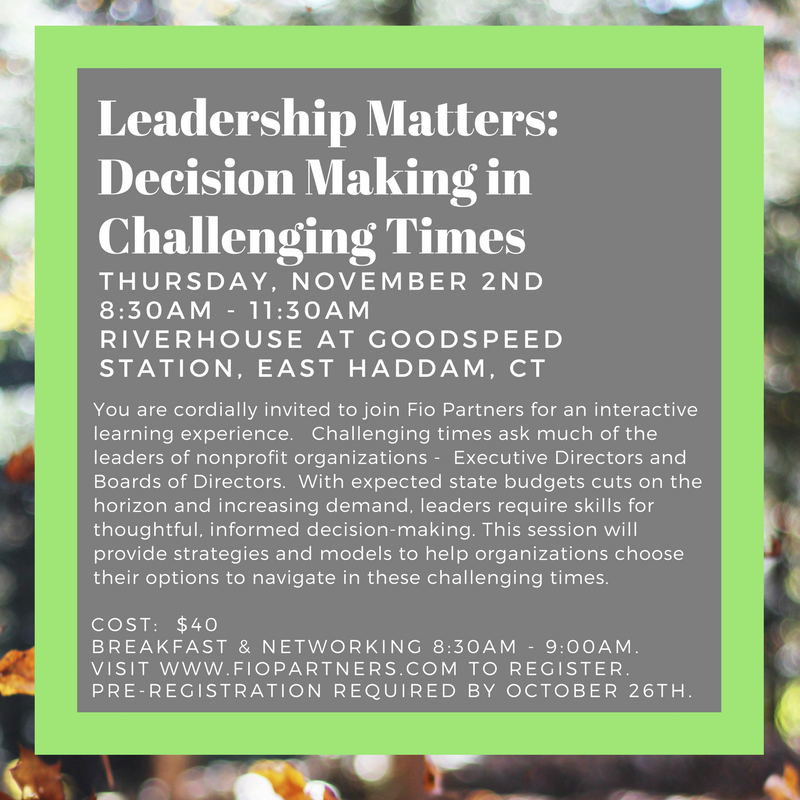 You are cordially invited to join Fio Partners, for an interactive learning experience. Challenging times ask much of leaders of nonprofits organizations - both for Executive Directors and for Boards of Directors. With expected state budgets cuts on the horizon and increasing demand, leaders require skills for thoughtful, informed decision-making. This session will provide strategies and models to help organizations decide their options to navigate and thrive in challenging times.
Hot breakfast and networking 8:30 - 9:00AM. Program will begin at 9:00AM. $40 per person. CEOs, Executive Directors, and Board members are encouraged to attend.
Purchase tickets at Eventbrite.