About Us
Who is Fio Partners?
We are a small firm with deep expertise and commitment to working in the non-profit sector.
We truly love what we do.
Jane Arsenault, Principal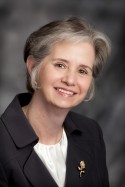 Jane Arsenault has worked in the nonprofit sector since 1977. She has provided consulting support to over 500 health and human service organizations as well as numerous foundations and state governments. Her interest in collaborative work within the sector led to the publication of Forging Nonprofit Alliances in 1999. Her ability to partner with her clients to solve problems while simultaneously building capacity within those organizations is unparalleled. Jane has an MBA from the Executive MBA Program of the University of RI and a Bachelors Degree in English and Philosophy from Hunter College.
Anne Yurasek, Principal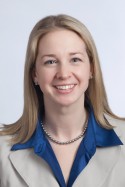 Anne Yurasek has been an organizational development consultant and trainer for over twelve years in the nonprofit and private sector. Her strength lies in her ability to listen to her clients' needs and develop customized solutions. Anne is an excellent facilitator and is known for her training and presentation skills. Her role in many of Fio Partners' projects is to gather information to support evidence-based decision making. From informational interviews to surveys as well as research in a particular field, Anne is able to raise the information and present the findings to clients in an accessible format. Her ability to support organizations through their inflection points – whether due to consolidation or growth – is unsurpassed. Anne has an MBA in Management from Columbia University and a Bachelors Degree in Psychology from Wellesley College.
Devon Dabbs, Consultant
A nonprofit leader for more than 10 years, Devon Dabbs' strength and expertise is rooted in building effective, sustainable community collaborations for change. She is skilled in the intricacies of nonprofit management, with an emphasis on state and national advocacy, capacity building, branding and communication, and program evaluation and standardization. Devon is also recognized as gifted public speaker and facilitator with a talent for establishing consensus among diverse stakeholders. As co-founder of Children's Hospice and Palliative Care Coalition (CHPCC), a nationally-recognized nonprofit and the impetus behind several California pediatric healthcare policy initiatives, including the Nick Snow Children's Hospice and Palliative Care Act, she is a well-respected trailblazer in pediatric healthcare reform. Prior to joining the nonprofit sector, Devon was an award-winning documentary filmmaker and television marketing executive. Devon is a graduate of Baylor University's Hankamer School of Business and a recipient of numerous awards including a Peabody and the California Association of Non- profits "Achievement in Innovation."
Sarah Hall, Consultant

Sarah has a background in finance, at both a wealth management firm and as the owner of her own small financial planning company. Her more recent work has focused on consulting for nonprofits providing policy analysis and program evaluation as well as community-level research and survey design and analysis. A skilled researcher, Sarah is able to synthesize and organize information in a format that is easily accessible to clients. She is also experienced in facilitating productive communication between disparate stakeholders. Sarah holds an MPA in Nonprofit Leadership from Brown University and a BA in Sociology/Anthropology from Western CT State University.
Next