Foundations & Government
Training
Do you find that your grantees or state employees lack the necessary skills and experience to solve problems, produce performance, and meet organizational goals? Does your Board need training on understanding its role, how nonprofit organizations function, or how strategic alliances can support mission achievement?
Training Services
Fio Partners is committed to knowledge sharing. We do that by writing and publishing and by training and teaching. While we offer a broad menu of training topics, we have focused our efforts on training nonprofit leaders - Executive Directors, Board members, and middle managers. We partner with capacity builders, such as the Nonprofit Leadership Program of The University of Connecticut, to offer unique training opportunities to Executive Directors. We also partner with our clients who are interested in increasing the capacity of the middle managers in their organization or department. Our robust training curriculum for middle managers focuses on three critical areas: (1) managing employee performance; (2) managing program performance; and (3) managing external stakeholders. We will also work directly with Board leadership to provide training on strategic management and Board expectations. Fio Partners also can provide training on social media strategy development.
Next
Client Examples: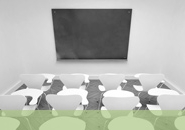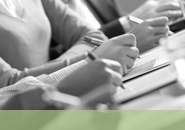 Featured Product
Strategic Growth Guide
How do you know where to invest your capacity building resources? Fio Partners Strategic Growth Guide is a standardized assessment tool that will help you determine how to get to the next level of your organization's evolution.
Free
let's get in touch